By Catholic News Agency on Oct 27, 2023 08:50 am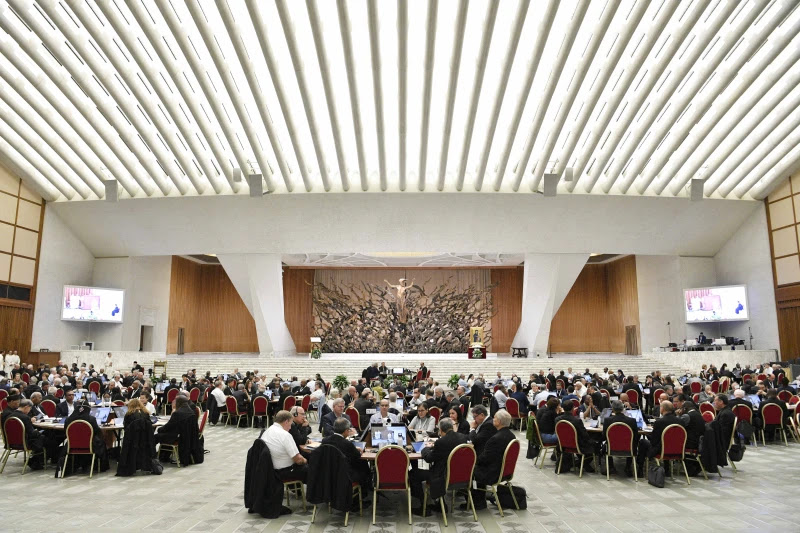 Delegates at the Synod on Synodality will vote on the assembly's synthesis report on Saturday, Oct. 28, 2023. / Vatican News
Vatican City, Oct 27, 2023 / 09:50 am (CNA).
A summary report of this month's synodal assembly in Rome is nearing finalization — with both anticipation and apprehension mounting over what the critical document might contain.
A final version of the document, which is expected to synthesize the proceedings of the synod's nearly monthlong focus on how the Catholic Church can better include all its members, will be presented to the assembly's 363 voting members tomorrow morning. Synod members are expected to vote on approving the document Saturday afternoon, with a final official version slated for publication in the late evening.