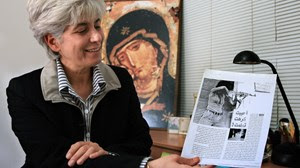 Jocelyne Khoueiry inspired over 1,500 Christian women to enlist during the civil war, then shifted her efforts from arms to knees.
Jayson Casper
On July 31, Jocelyne Khoueiry passed away mercifully five days before seeing Beirut destroyed, again. A key player in the civil war that once tore the city apart, she spent the rest of her life trying to stitch it back together, and all of Lebanon with it.
The Beirut explosion on August 4 reminded many ...
Read More