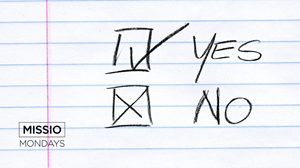 Jesus' command to "Let what you say be simply 'Yes' or 'No'" has major implications for a family unit.
Jeff Christopherson
Can parenting be missional? In the current environment of secularity within North America, where all belief systems compete for adoption (including secularism), the Christian faith has distinct advantages.
Much like the day of Elijah calling down fire as visible proof of the superiority of his God, the ...
Read More