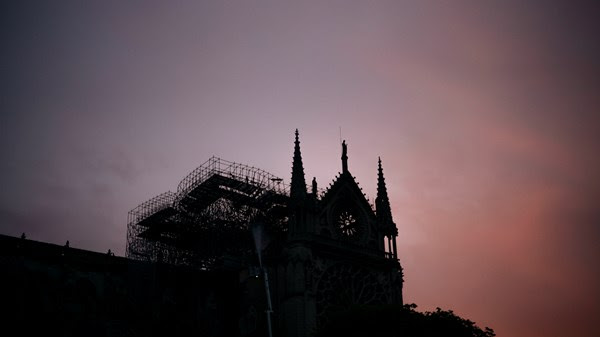 Art and Architecture
At Notre Dame, Good Friday Came Early
The cathedral's famous Gothic form, which proclaimed Christ in shape and structure, will never die.
Matthew J. Milliner
Gothic architecture has long reached where Christian missionaries would go but are not permitted: the minds and hearts of the faithless. The world's grief over the flames at Notre-Dame de Paris revealed its power as far more than architectural style.
For the great medieval commentator William Durandus (d. 1296), the Gothic church took the shape of Christ's body: the chancel the head, the transepts the arms, the altar the heart. And if the Gothic church symbolizes the body of Christ, to ...
Read More