Francis Chan: The Book of Acts Isn't Hyperbole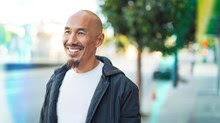 I wonder how many believers read accounts of the early church in Acts and immediately file them away into a mental box marked "lovely but impractical." I know I've had that reaction more than once.
Francis Chan, the former megachurch pastor, isn't having any of it. In his latest book,
Letters to the Church
, Chan asks today's churches to think seriously about whether their practices line up with the New Testament vision. Writer Rachael Starke
interviewed
Chan for the October issue of CT.
"I'm hoping that new leaders will arise who will start their own churches," says Chan. "I'm hoping that some existing leaders will step away because they see sin in their lives and take some time to get their walk right. But I'm also hoping that people will read the book and have a new sense of hope—that the things I'm writing about are for today just as much as they were for the early church. I want them to stop looking at passages in Acts like they're hyperbole instead of the actual Word of God.
"Some church leaders are leading out of arrogance, but others are scared to look foolish or make a mistake. That's their own pride or fear of failure at work. For those who are arrogant, I hope this book encourages them to humble themselves by leaving. But for those who are pridefully afraid of failing, I hope this book encourages them to humble themselves by doing—stepping out in faith and obedience."
The former megachurch pastor asks today's churches to measure their practices against the New Testament standard.
Interview by Rachael Starke