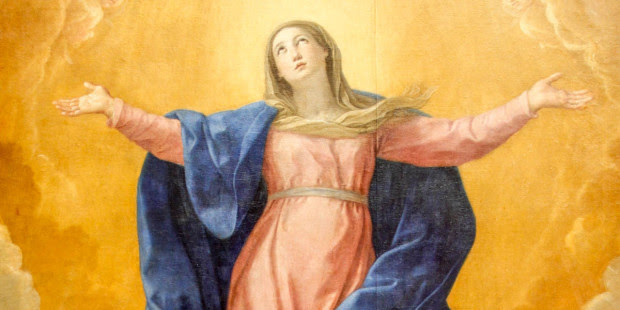 Why the Assumption makes the holy day cut: This Wednesday is a holy day of obligation: the Solemnity of the Assumption of the Blessed Virgin Mary, when we celebrate the fact that Mary was assumed body and soul into heaven at the end of her earthly life

More than 10,000 sign petition to stop Fr. James Martin from speaking at World Meeting of Families: Letter accompanying petition: "We believe that sowing error and confusion should have no place at the World Meeting of Families;" sponsors of event say they plan to make no changes to speaker lineup

Fresno bishop's letter to judge who sentenced priest convicted of embezzlement: Bishop Armando Ochoa requests no jail time for Fr. Ignacio Villafan, expresses hope that errant priest will someday return to active ministry "under direct supervision with no access to funds"