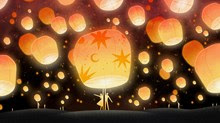 Crafted by CT Creative Studio in Partnership with SRG
Strategic Resource Group specializes in large gifts for the advancement of God's kingdom.
Abby Perry
Unusual facts and common misunderstandings that take your knowledge beyond Narnia.
William O'Flaherty
A coronavirus outbreak at France's biggest Pentecostal megachurch changed their view of providence, judgment, and fellowship.
Interview by Jean-Paul Rempp
Sixteen forgeries have been discovered so far in the collections of unsuspecting evangelicals. Experts have suspicions about many more.
Gordon Govier
The third president's attempts to revise Scripture warn us about our tendency to "edit" the truth.
Daniel Silliman
Our Immanuel doesn't offer us an escape. He comes to suffer with us.
Chris Pappalardo
The Trump era was not a new Babylon, and the Biden era will be no new Jerusalem. (And vice versa.)
Bonnie Kristian
Ahead of her first televised special, the chart-topping Christian artist told CT her music has taken on special meaning in 2020.
Megan Fowler
Even among Christians who agree Scripture comes first, there's a debate over whether to learn from or reject secular theories that see racism as structural.
Kate Shellnutt
Movies & Television
Choir director Patrick Riddick on how he saw God's presence in the show's rehearsals.
Interview by Kathryn Kemp
After drastic cuts over the past four years, they need to rally partners and volunteers to be ready for a jump in refugee admittance.
Stefani McDade
Wire story
Tourism to the biblical city celebrated as Jesus' birthplace remains halted with West Bank under lockdown.
Jelal Hassan – Associated Press
Why I embraced it anyway.
Apilang Apum
How the popular audio genre can help pastors fine-tune sermon preparation and delivery.
Daniel Darling
How pastors, farmers, and activists on both coasts are caring for migrant farm workers.
Bekah McNeel