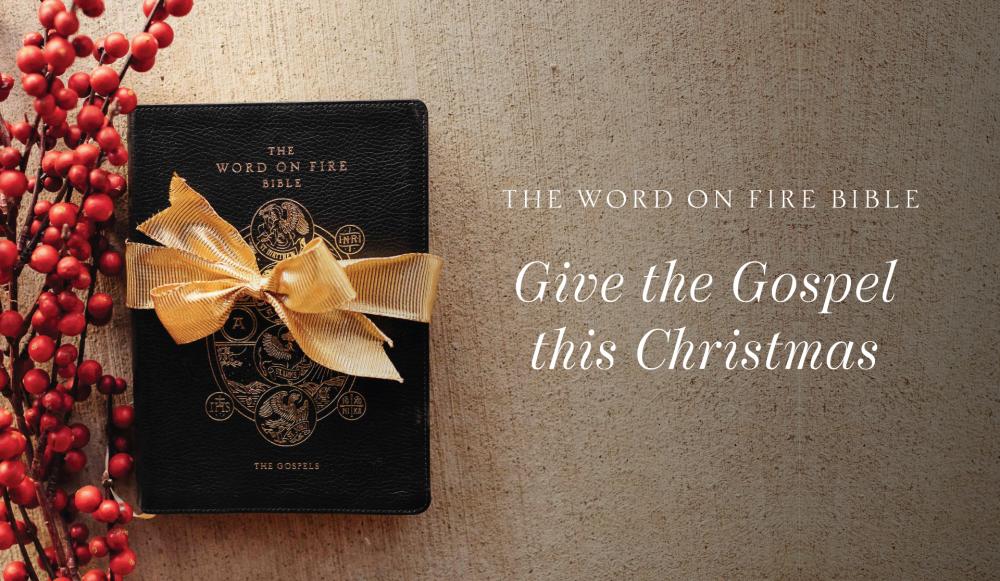 Give the gift of the Gospel this Christmas.

The Word on Fire Bible (Volume I): The Gospels was specifically created for evangelization and is the perfect gift for anyone seeking the stability of truth, goodness, and beauty in this ever changing world.

With striking works of art and illuminating commentary, readers will be drawn deep into the story of the birth of Christ.

Get one for yourself, and order multiple copies for friends and family, at wordonfire.org/bible.