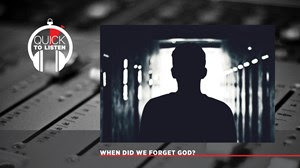 How Christians might return to their first love.
Morgan Lee and Mark Galli
When did we forget God?
It's a provocative question. And it's the name of outgoing Christianity Today editor in chief Mark Galli's latest book. After years of working in this world, Galli believes that evangelical Christians' strong suit today is the love of neighbor, be it prayer ...
Read More
We think these articles rocked. If you missed them, check them out!
CT Editors
Christianity Today's work spans the spectrum from entertainment to small town pastorship, representing what affects our readers and writers throughout the year. If you haven't seen these articles, we think you should. Check out our "in case you missed it" list from 2019:
Read More